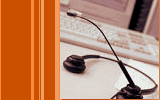 Resource Planning Discussion Groups
Greenop facilitates the Resource Planning Discussion Groups, held once a quarter at the North Sydney Community Centre, North Sydney. These Discussion Groups create a forum for networking and discussion on topics relevant to Resource Planning.
As a series of events, participants build relationships with other Resource Planners.
Speakers are group members
Each meeting commences at 8.45am, with Morning Tea and networking available after the discussion at 10.30am
Directions to the North Sydney Community Centre can be found here
Download a flyer here
The program for 2006/2007:
25th August 2006 Jacki Alcock of Westpac - Adherence to Schedule.
24th November 2006 Darren Ede of Customer Sales and Service, Telstra - Stakeholder Communication
23rd February 2007 Jane Greenop of Greenop Pty Ltd - Forecasting and Analysing AHT
25th May 2007 Bernard Tsang of Medicare Australia - Automated Workforce Planning.
"Survivor Contact Centre - Forecast Island" will be held each meeting led by Mal Roberts of Link Market Services - an interactive forecasting game which encourages learning and discussion.
Survivor - Contact Centre: Forecast Island
Out-wit, out-play, out-forecast
How do I forecast with no data? Is there ever too much data? How do I get the boss to act on my predictions? Pit your brains and your gut instinct against your rivals in the ultimate contest for supremacy.
Each meeting the tribe will look at an aspect of forecasting or a new technique, and then discuss tactics on how to use it. We'll review the results of last meeting's forecasting challenge, get some tips from the winner, and then set out a new forecasting challenge. You can elect to compete as a team or go it alone.
Each quarter you'll be challenged to predict the future for a number of tricky areas:
Tourist Invasion!! – Monthly data going back, back, way back, with funky patterns, compelling trends and a couple of juicy anomalies. The good old Bureau of Statistics has been keeping records of the number of short-term travellers entering Australia since 1962, and now we're going to forecast it. Great for time series analysis techniques.
Box Office Bonanza – Predict the gross earnings of the latest blockbusters. Not much data but lots of popcorn! Ideal to explore methods required in startup situations. Plus a DVD prize for the winner.
Dam this Rain – Forecast the rainfall in Warragamba's catchment area and save the metropolis from political backflips. Again, plenty of historical data with seasonal patterns, but are there bigger changes afoot ….??
To book for the Resource Planning Discussion Group for 2006/07, please contact me with the following information:
Name of People Attending
Contact Details
Name and Address for invoicing