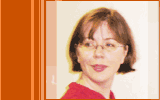 About Jane Greenop
Established in 2001, Greenop specialises in Contact Centre Resource Planning. Clients have included Banks, Insurance and Financial Services, Ticketing, Outsourcing, Publishing, Pharmaceutical and Telecommunications companies in Australia and Asia.
Jane Greenop has been involved in Contact Centres since 1993. Previously employed as a Contact Centre Manager for Westpac, Jane managed a 170 seat Contact Centre. She achieved a 600% increase in sales within 1 year by leading the migration from a Service to Sales culture. As a Forecaster for Telstra and Westpac, Jane provided forecasts for large (up to 800 seat) call sharing pools, and long term forecasts leading to effective business planning and recruitment decisions.
Jane is a regular lecturer for the ADMA Certificate in Call and Contact Centre Management, and the Advanced Diploma of Customer Contact Management, and is the founder and facilitator of the Resource Planning Discussion Group.
Her qualifications include
Masters of Management (Macquarie Graduate School of Management)
Bachelor of Business (University of Technology, Sydney)
Certificate IV in Workplace Assessment and Training